Support your favorite player!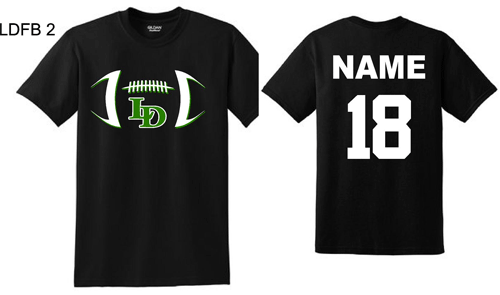 Kris Tees is partnering with the LDQBC to offer t-shirts to support your favorite player while benefiting the Falcon Football program at the same time.
Orders can be placed by going to the Kris Tees website and looking for the link (under Custom Stores) titled Lake Dallas Quarterback Club or by filling out the order form below and returning to Kris Tees or a member of the LDQBC.
A portion of the proceeds for the shirt sales will come back directly to LDQBC.